As an entrepreneur, you have to think about more than just yourself. What if something happened to you that affected your ability to work? Perhaps you were in an accident or became ill unexpectedly. If you're like most entrepreneurs, you've probably spent a lot of time and effort building up your business. Dealing with a serious illness can be devastating. Still, there are products and services, like critical illness insurance (CII), which can help you when you are diagnosed with a critical illness.
What is Critical Illness Insurance?
Critical illness insurance is a type of disability insurance that helps protect you or your family against the financial impact of a serious and/or long-term illness. It pays out a lump sum if you are diagnosed with one of the covered illnesses as defined by your insurance provider. The lump sum of money is intended to help cover medical bills, lost wages, and other financial costs associated with the illness you can't work through.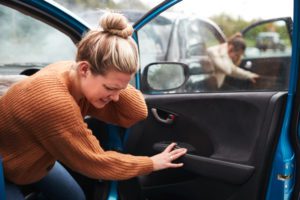 How Does it Work?
Critical Illness insurance provides lump-sum payments for a variety of life-threatening or debilitating illnesses. These include cancer, heart attacks, stroke, organ failure, severe burns and quadriplegia. Critical illness cover can be taken out as an additional benefit alongside Income Protection and is usually written as a stand-alone policy so you can tailor the cover to your exact requirements.
Do You Need CII?
Having critical illness insurance can be one of the most important decisions you can make as a small business owner. A critical illness insurance plan is designed to help you pay for treatment expenses if you are diagnosed with an illness covered by the policy, including cancer, stroke, and heart attack. Sickness can strike at any time, making it increasingly difficult to maintain your lifestyle and income. It's why it's so important for small business owners to consider critical illness cover. Critical illness insurance is designed to help protect your family against the financial impact of a serious illness or injury – as long as you take out cover before you become ill.
Takeaway:
It's not something that we like to think about, but there's a possibility that we could become disabled or critically ill and not be able to continue providing for our loved ones. Critical illness insurance is an often overlooked part of a total financial plan. It can help you deal with major illnesses and long-term care costs and help provide a lump sum payment if you have a critical illness.